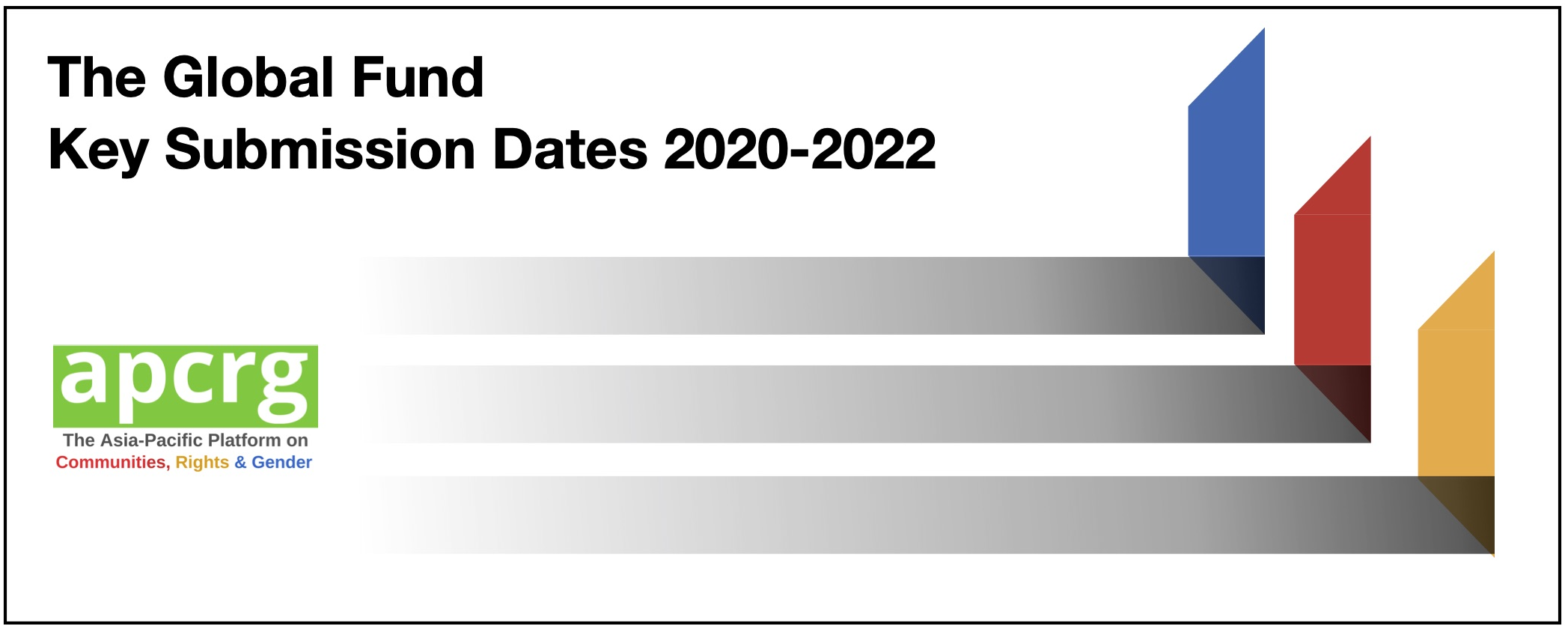 KEY SUBMISSION DATES ARE COMING UP. IS YOUR COUNTRY READY?
The Global Fund has begun its funding cycle for 2020-2022 to support country-level efforts on HIV and AIDS, tuberculosis and malaria. An important first step is to find out which disease components  in your country are eligible for funding.
The application process takes, on the average 6-9 months, including the funding request development, review, grant-making and approval. Engaging early will help you to be more prepared for the process. Take note of the submission window for your country below and find out more about the funding process by visiting our website https://apcaso.org/apcrg/funding-process/.
APCASO is mandated by The Global Fund to host the Asia Pacific Community, Rights and Gender communication and coordination Platform (APCRG), (more information here: https://apcaso.org/apcrg/) APCRG promotes and supports community, rights and gender (CRG) approaches to the development, implementation, and monitoring of all Global Fund programmes. This includes the need for evidence-based CRG programmes in all funding requests. It also includes supporting countries to demonstrate how these programs will be sustainable, even after they transition away from The Global Fund support to domestic reliance. Effective community engagement is thus critical in ensuring community priorities, that work to address human rights related barriers and promote gender equities and equalities are included in all funding requests.
Countries submitting under Window 1
Countries submitting under Window 2
Countries submitting under Window 3